"Graduate Program emphasizes leadership in research and provides a diverse range of specialized and interdisciplinary research. In addition, a few courses are taught by industry experts to introduce the students to current trends in scientific high-technology.
The Graduate Program consists of MS, Ph. D. and (since 1996) a combined MS/Ph.D. degree. We have special training programs that are intended to develop top-level human resources who meet industry requirements in Semiconductor/Display Technology, Steel Control and Robotics. Prospective graduate students must pass an entrance exam, which is administered as a written test, and an interview. Students can apply for the doctoral program after obtaining an adviser's approval and passing the Ph. D qualification exam. M.S. students must choose three professors, then meet with each professor to choose one as an adviser.
Candidates for all degrees must meet specific credit requirements: for the MS degree, a minimum of 24 graduate course credits and 4 research credits are required; for the Ph. D. degree, a minimum of 18 graduate course credits and 14 research credits beyond the MS level are required; for the combined MS/Ph.D., a minimum of 42 graduate course credits and 18 research credits are required.
We manage both regular curricula and academic-industrial collaboration curriculum which help to train outstanding individuals. We also invite researchers from industry to teach class sessions.
One feature of the graduate program curriculum is the Graduate Seminar. All graduate students must complete this course twice before graduation, with the exception of Ph D. students who completed it during their master's program at POSTECH.
Each week, we invite a professional who has extensive hands-on experience to speak at a seminar.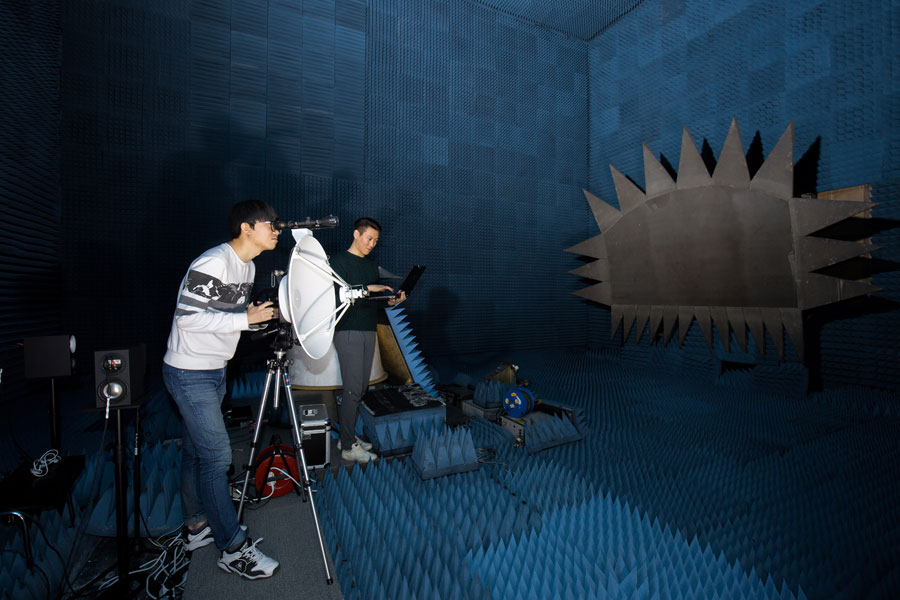 The seminars cover a wide range of current topics in electronic and electrical research in universities, industry, research institutes, and government institutions.
Other mandatory subjects for graduation are IT Scientific Writing and IT Research Paper Presentation Skills; all graduate students in the Division of Electrical and Computer Engineering must take the writing course and all Ph.D. students must take the presentations course. Both courses are conducted exclusively in English; the goal is to provide students with skills to communicate in international journals and conferences.
We also provide opportunity to observe the latest research trends by supporting long and short-term training overseas and international collaborative research.
The graduate curriculum consists of 26 courses in solid state and quantum electronics, 24 in control and power electronics, 16 in communications and signal processing, 10 in electromagnetics and microwaves, 13 in computer Engineering, 7 in integrated circuits and SoC design, and 7 other courses. In the Ph. D. program, at least 1 paper from the dissertation must be published in an internationally recognized journal; after meeting this requirement, students are awarded a Ph. D. degree when their dissertation passes an examination conducted by five Ph.D. committee members.