[ 수상 ]

Prof. Choi, Junil got "2017 IEEE Outstanding Young Researcher Award"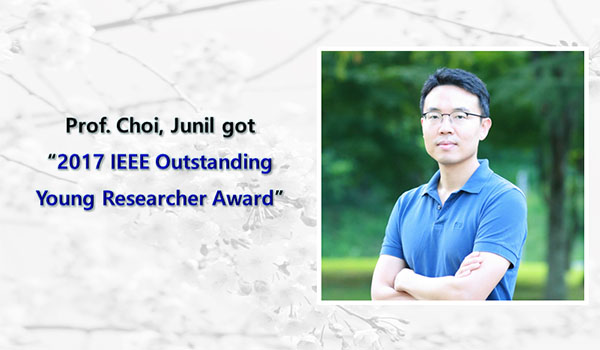 Prof. Choi, Junil got "2017 IEEE Outstanding Young Researcher Award" at IEEE·Institute of Electrical and Electronics Engineers
IEEE ComSoc AP Outstanding Young Researcher Award:
The IEEE Telecommunications Committee selects researchers who have made outstanding research achievements in the last three years among the professors and researchers in the Asia-Pacific region.
This year, after reviewing for about two months, Choi and six others were finally selected. The awards ceremony will be held at IEEE GLOBECOM this December. Professor Choi has been conducting research on wireless communication giant multi – antenna systems and has won numerous paper awards for his outstanding research results in his major field.
List